(Click on small images to enlarge)
Google Maps

Creating Interactive Google Maps.

Select the folks to include on the map, in this example, I selected the Sitch Line

---
Select the Menu Item, Reports > Google Map Report - Selected folks (from table)
Select to GeoCode (get Latitude and Longitude for each address)
and generate the map.



Once generated The interactive Google map is viewed in Chrome.
Double Click on a marker to view/edit the person living at that address.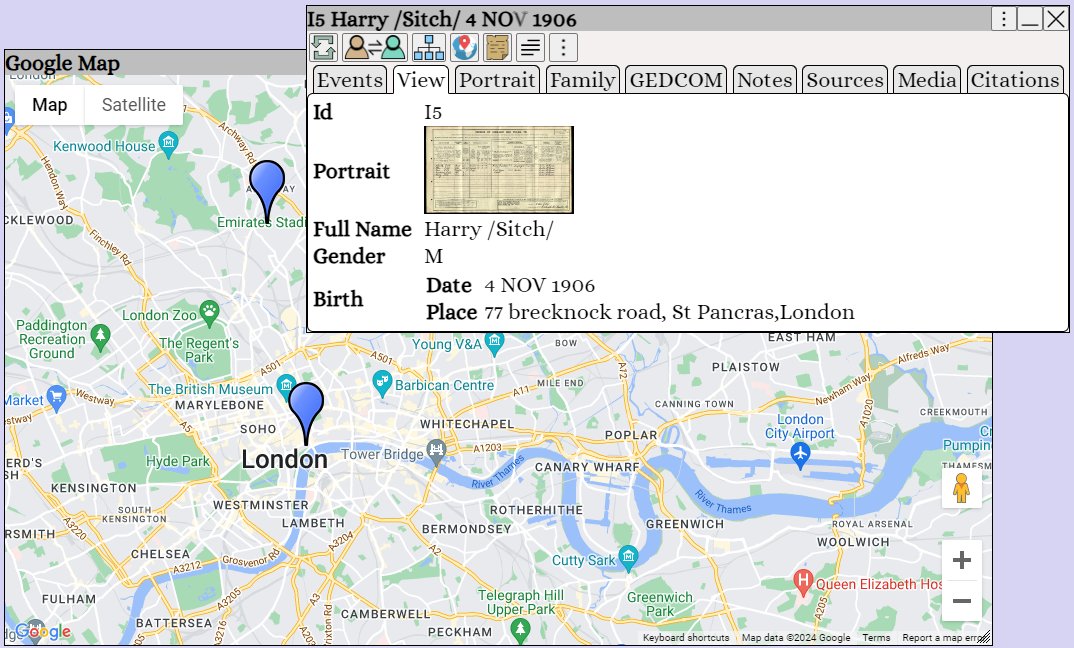 ---