(Click on small images to enlarge)
Merging

List Duplicate folks using
GEDCOM > Analysis > Duplicate Check ...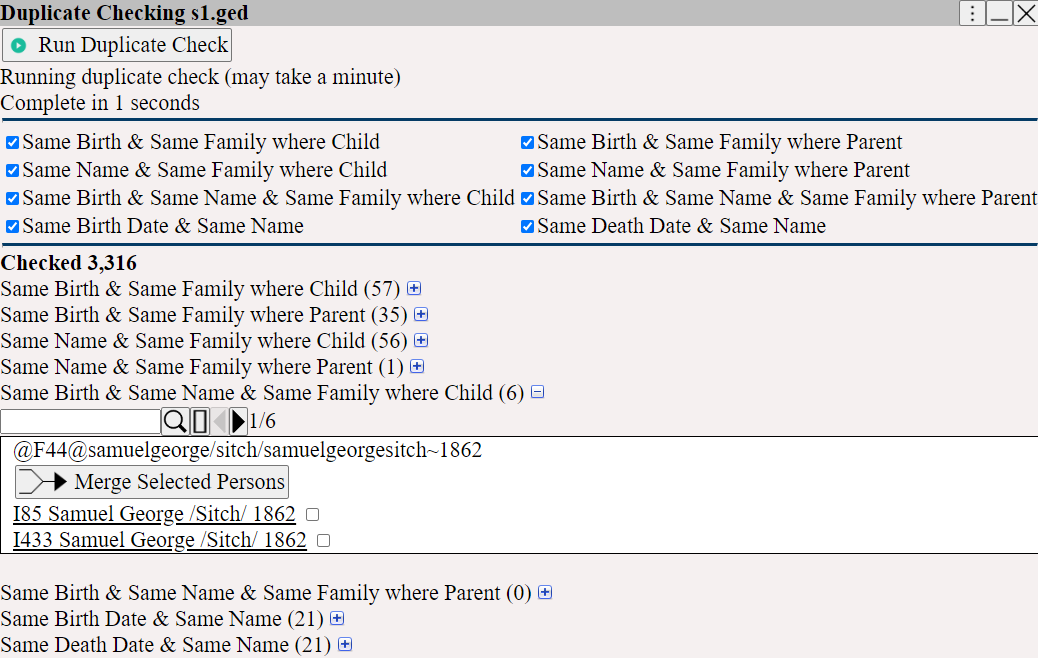 The merge report shows duplicates using different criteria

Click to show the merge panel.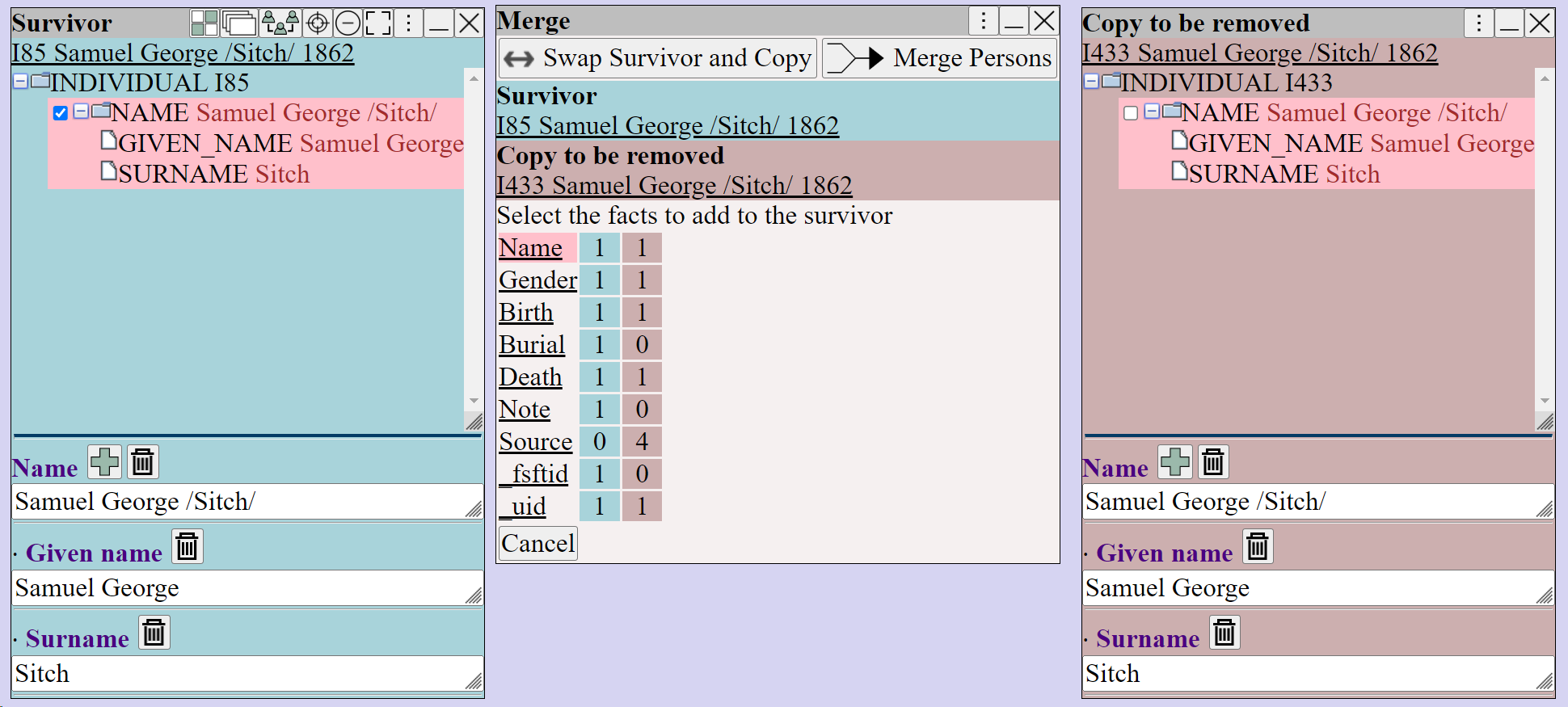 Select the facts, and names to include in the survivor (Facts that are not checked will be deleted)
Select and

The results of the merge are shown in GEDCOM > Change Log
The merge can be reversed from Change Log. using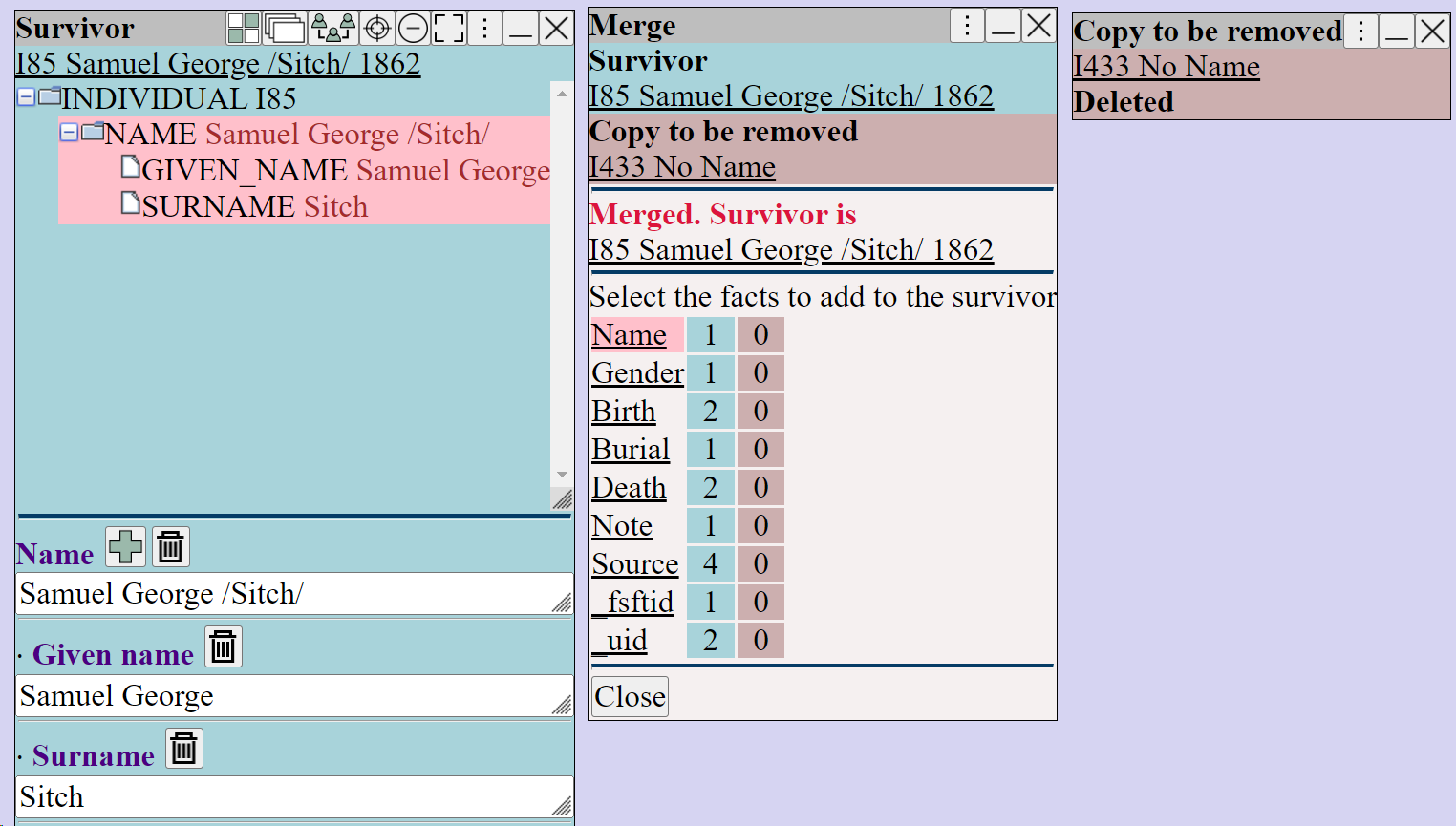 Merging from the Chart

Select

Choose the folks to merge and select




The results of the merge can be seen visually in the chart
Note, the families were merged also.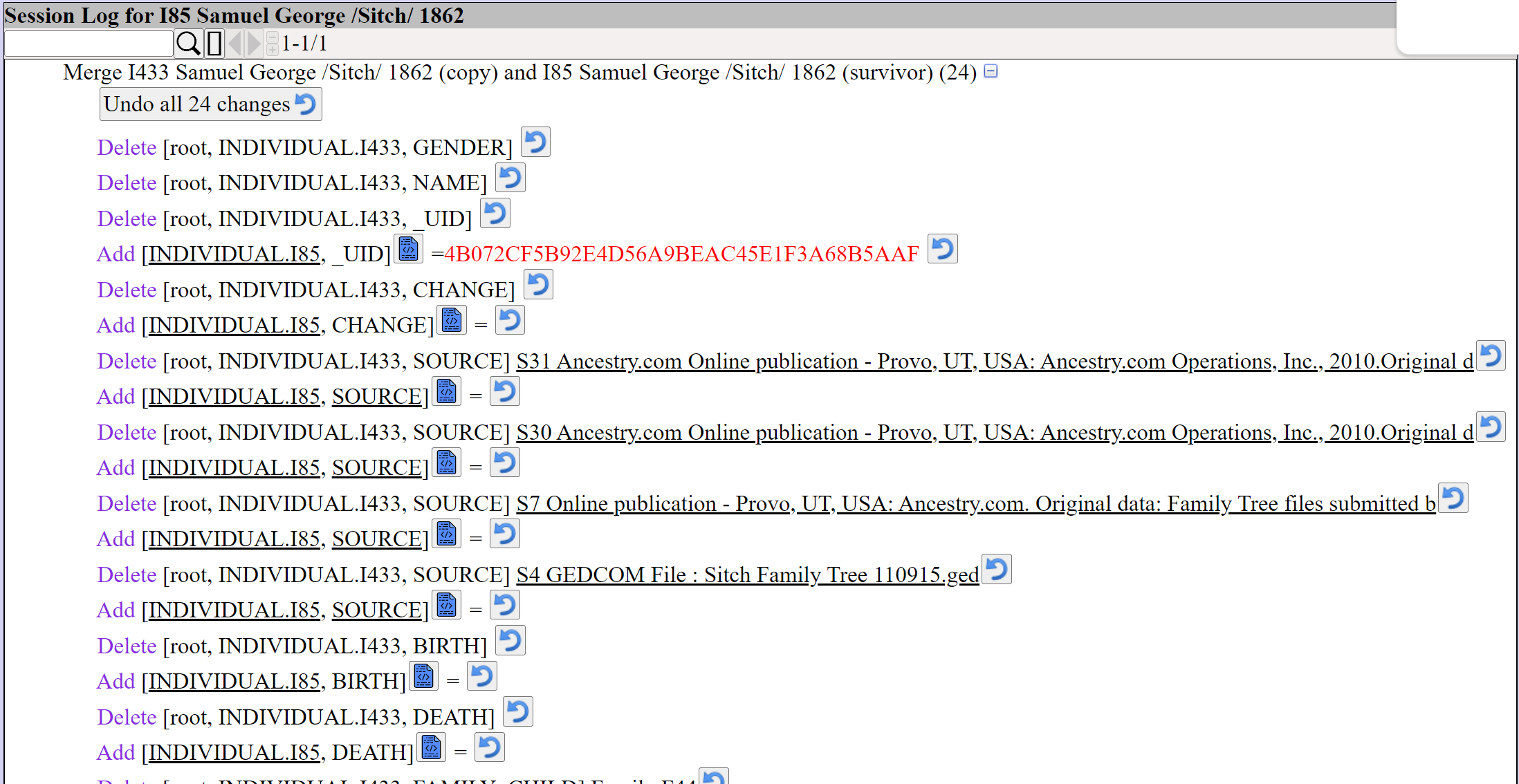 ---