To attached a source citation to a person, Double Click on the person to edit


Slide Show page 1 / 6 Attaching a source to a person.

Click to view the existing sources. Click to add a new source citation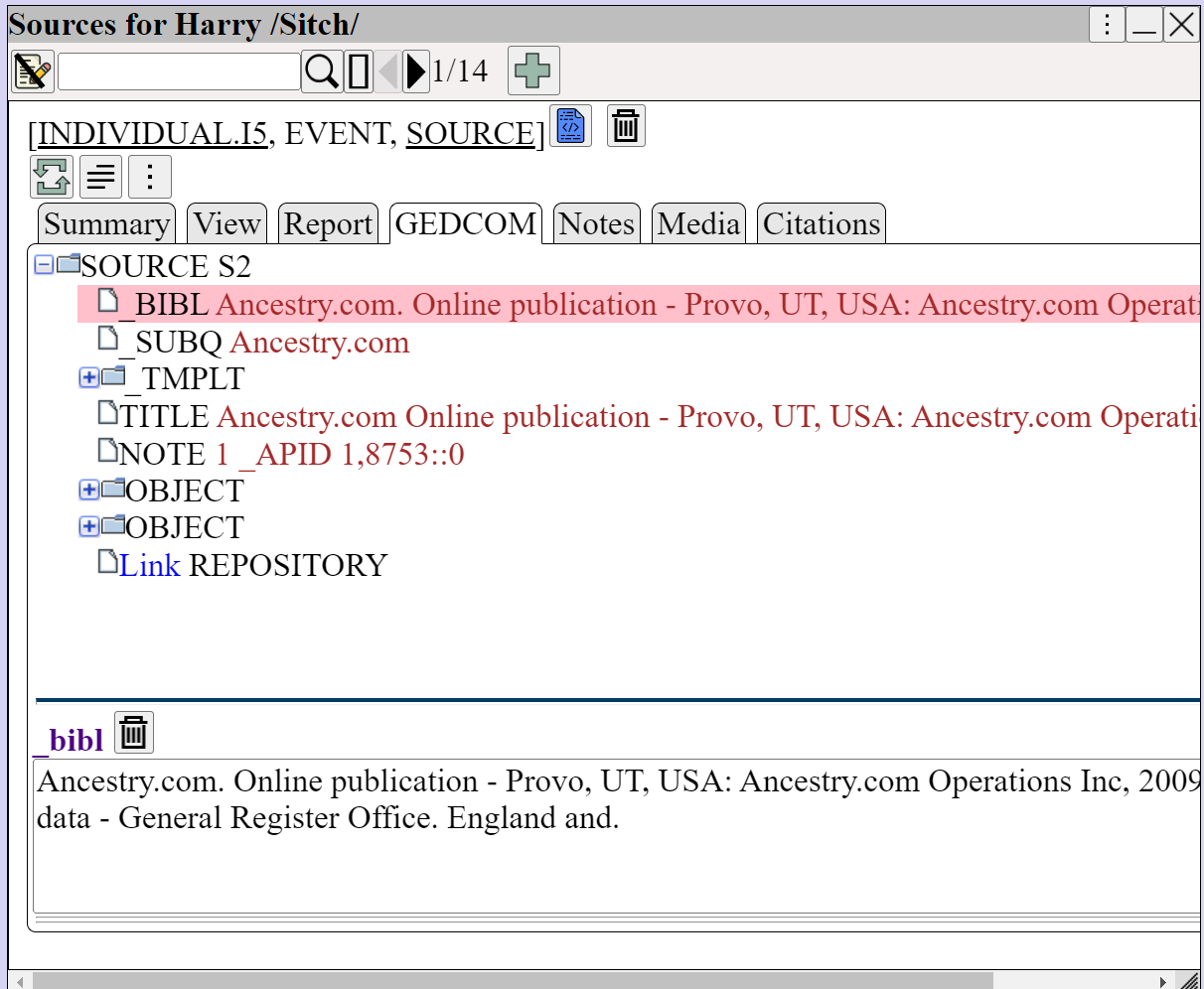 Existing source citations for Harry Sitch

(Click on the image to enlarge)




The following options are available for the GEDCOM source viewer.

| | |
| --- | --- |
| | View citations for the source. |
| | View or attach notes for the source. |
| | View or attach media for the source. |
| | View the GEDCOM for the source. |