Install on Mac

The beta version doesnt connect to the FamilySearch production servers




Augean requires a browser built off Chromium
Please install either
Chrome or
Microsoft Edge


Install is very similar to windows, so I included the windows video
Please watch this video first.


Open a command prompt using

Copy then Paste the following commands to the command prompt to install Augean.

Step1 Create the directory


Step2 Install Augean




to start Augean run the command from the augean directory.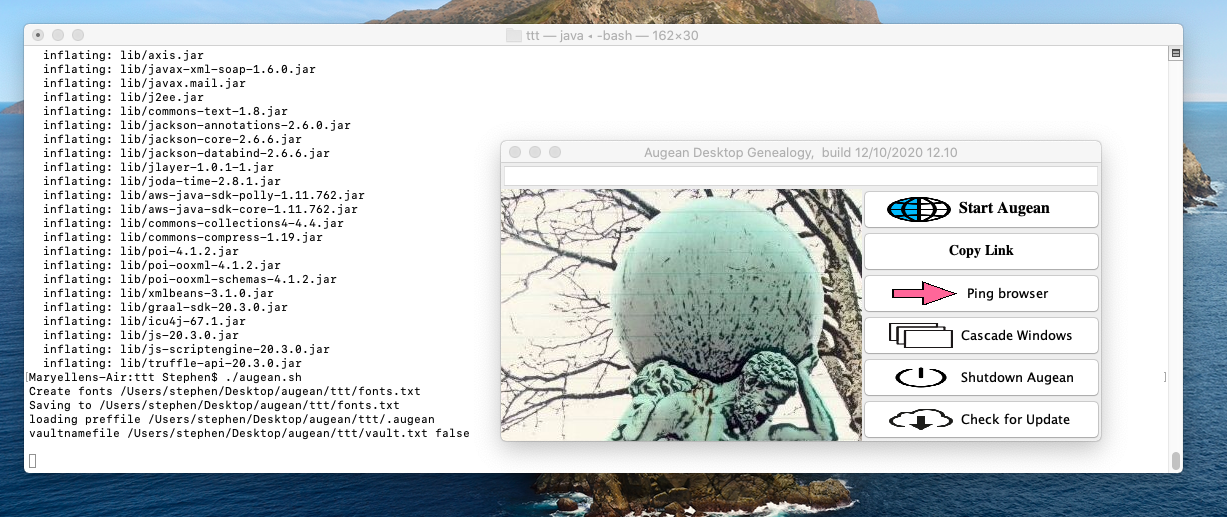 Running the install script file and starting Augean.
(Click on the image to enlarge)

---
If Chrome of Edge are you default browser press
Otherwise press and paste the link into a Chrome browser.




Augean opens in Chrome
(Click on the image to enlarge)