(Click on small images to enlarge)
Install Windows

Download the latest version from http://www.augean.org/augean.zip
Double Click on the downloaded zip archive to open it
Create a directory, for example c:\augean
Copy the files to c:\augean




Double Click on augean.bat to start.

Select Private networks as well as public networks.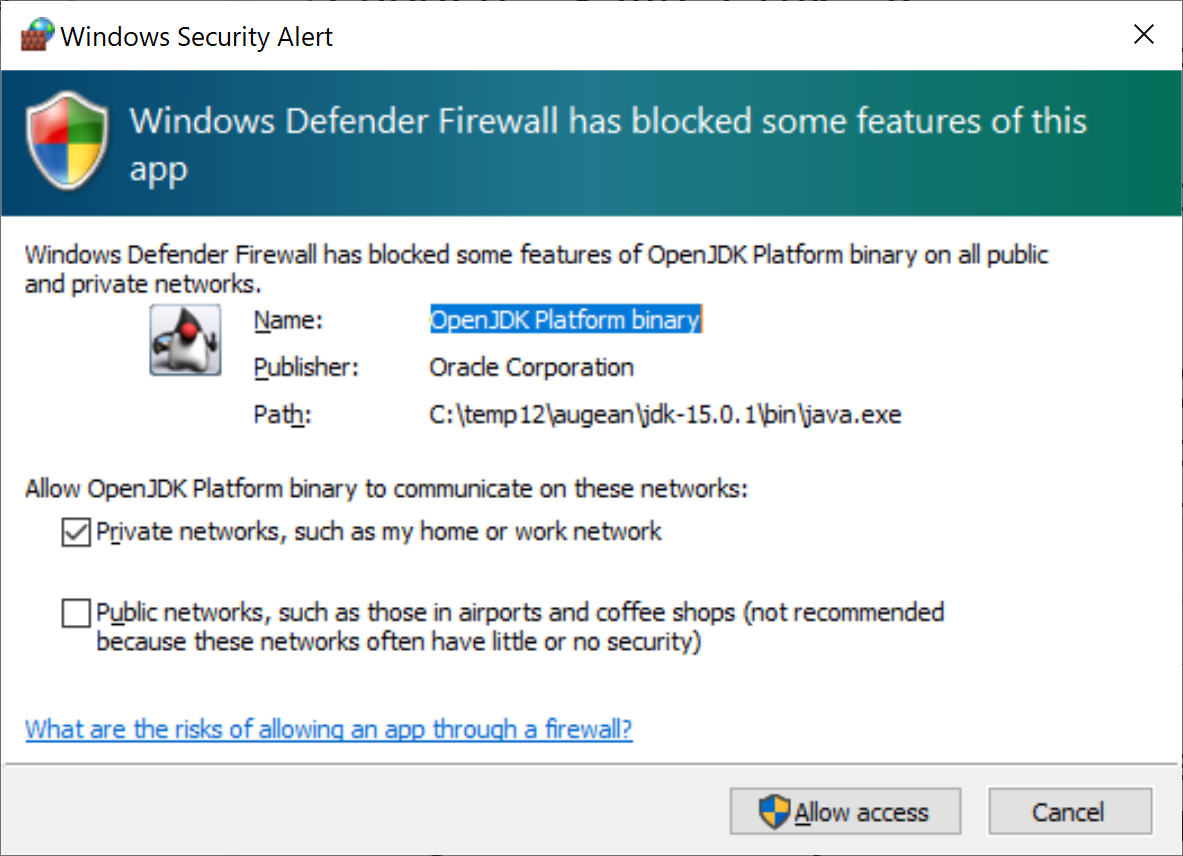 Accept the license.

---